We the Accent Himalaya
Accent Himalaya is a travel planner company in Nepal totally focused on providing the best experience of traveling and exploring adventurer travelers into the beautiful landscape of the Himalayan countries of Nepal, Bhutan, Tibet, and India. We employ very knowledgeable, proficient and dedicated professional guides who on their best deliver world-class touring / trekking to the spectacular destination of these Himalayan countries. At the Accent Himalaya, you can customize the itinerary as per your desire for popular trekkings such as Everest Base Camp Trek, Gokyo Valley Trek, Annapurna Base Camp Trek, Lantang Trek, Ghorepani Poon Hill, and much more.
Accent Himalaya provides you with the best and comfortable available accommodation, knowledge of the location to tour or trek and so on. All of our adventures are guided by first aid and altitude certified proficient members.
MOST POPULAR TRAVEL TIPS
Go through our top travel destination - Nepal, Tibet, and Bhutan. We have a short tour to Nepal - a one day tour; where you discover the Kathmandu Heritage Sites and get to explore the typical culture of Nepalese and much more. Nepal, Tibet, and Bhutan are affluent with different heritage sites where one gets to discover the ancient palaces, it's history and interesting cultures.
TOP THINGS TO DO
There are so many adventurous activities to do in Nepal, Tibet and Bhutan. Especially in Nepal - Hiking, Trekking, Peak Climbing and Recreational Adventures like Rafting, Jungle Safari, Bungee Jumping, Heli-Skiing, Paragliding and much more can be relished at max.
Nepal adventures
Nepal is perfect for experiencing new adventurous activities. As being the Himalayan country surrounded by different mountains - the world highest peak Everest (8048 m) is here where every mountaineer has a desire to ascend this almighty mountain. We Accent Himalaya have different peak climbing expeditions for novice and expert experienced adventurer mountaineer to try new. You can go to our gallery and choose the best that suits you and we will wholeheartedly help achieve your goal.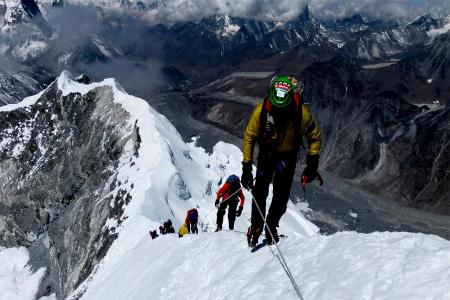 View Detail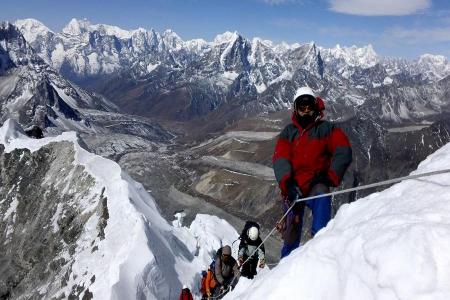 View Detail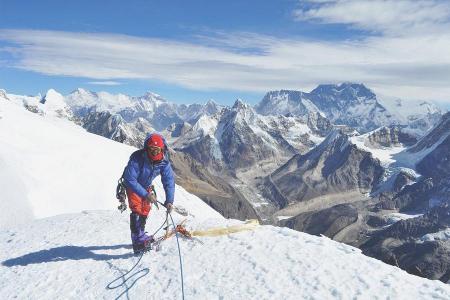 View Detail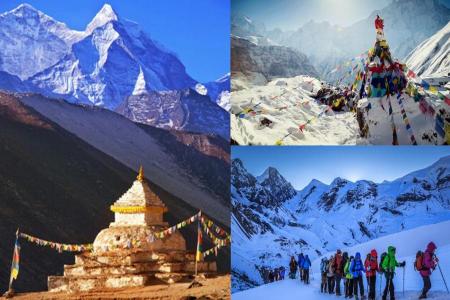 Have you tried Trekking In Nepal ?
Nepal is one of the diverse country with the unique culture, multi ethnic nation having different language and traditions .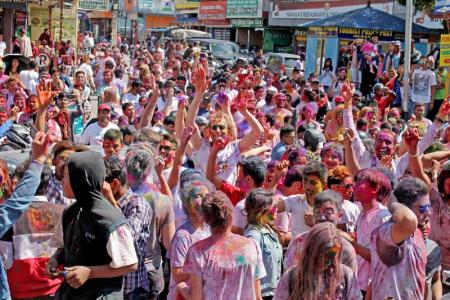 Festivals of Nepal - Holi
Holi, festival of colors, is a religious festival of the Hindus. Though, it is most popular in Nepal and India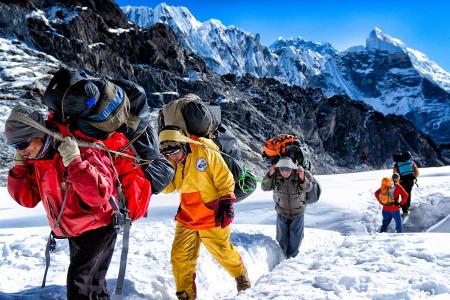 Top 7 Best Treks in Nepal
Want to go for a trekking in Nepal? Let Accent Himalaya help you to choose the best and most popular trek in Nepal
Holiday Guide
Discover the real Nepal on the adventure of a lifetime with adventure travel specialists and multi award-winning tour operator
Visas
Nepal makes things easy for foreign travellers.
Best time to go
Hit the ground at the right time
Money and costs
Budgets, currency rates and on-the-ground costs
Health
Keep safe and well on the open road