Annapurna Chulu West Peak Climbing
Annapurna Chulu West Peak Climbing
Moderate
climbing and trekking
Nepal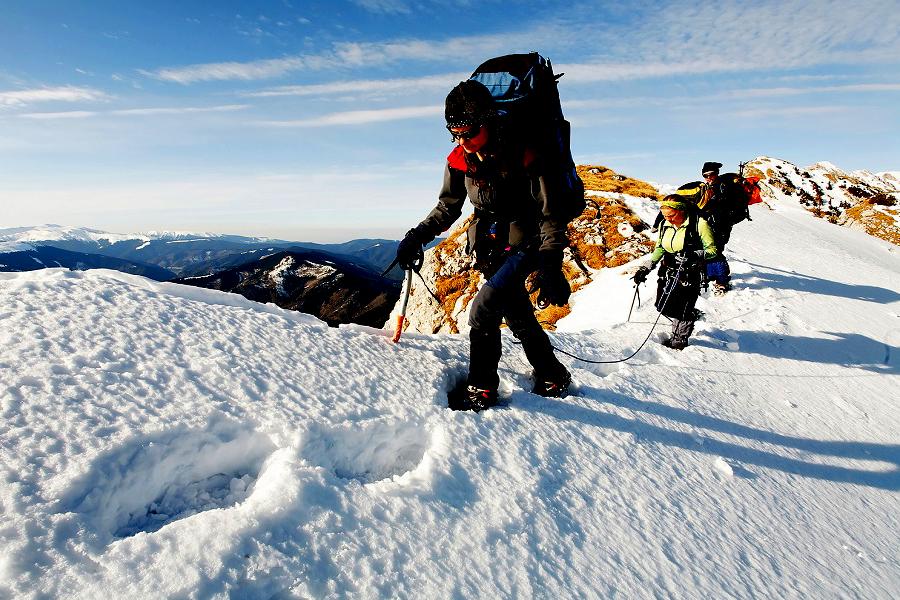 Overview
Chulu West Peak (6419 m, 21055 ft) is one of the popular and admired peaks by the climbers in the Annapurna region. This peak is situated in the valley to the north of Manang. The first summit to this Chulu West was done by the Japanese team in 1952. From the summit of this peak, you will be rewarded with the astonishing views of Mount Dhaulagiri (8167 m), Tukuche peak (6920 m), Annapurna I (8091 m), Nilgiri (above 6839 m) and several other snowcapped Himalayan peaks.
As it is a grade of moderate difficulty; anyone with sound health can attempt this expedition successfully.
Our trip begins with sightseeing some of the heritage sites of Kathmandu and after some preparation; we take a long drive to Beshisahar crossing through beautiful villages and amazing mountainous views. Our actual trekking starts at Khudi. Continuing trekking for few days through beautiful landscapes, villages, crossing several suspension bridges, we reach Manang valley (the highest valley in Nepal) surrounding by the mountains. We will be adapting the altitude by visiting some of the monasteries here.
The following day, we head to Yak Kharka and reach the Base Camp. We will be setting our two base camps above and next - we will be summiting the Chulu West Peak. From the top of the peak, we will spend some time to relish and view the mesmerizing mountains of the Annapurna region. After summiting, we will retrace though Throrang La Pass (the highest pass of this region) to Muktinath. From Muktinath, you get the magnificent beautiful view of Mount Dhaulagiri. We also make a visit to Muktinath temple and then head to Jomsom and take an airstrip to Pokhara. From here, we end our trip by taking a scenic drive to Kathmandu.
The preferable time for summiting this stunning peak will be in spring (mid-March to May) and autumn (mid-September to November). If our itinerary does not go well with your vacation schedule or you want some changes to it, we sure can remake it as per your wish. For any question or if you want to inquire more about this Chulu West Peak Climbing in the Annapurna region, please feel free to contact or email us.
Our itinerary for Annapurna Chulu West Peak Climbing is listed below:
Detail Itinerary
1
Day 1 - Meeting upon arrival at Kathmandu International airport by our representative, transfer to hotel.
After reaching The Tribhuwan International Airport, Nepal the representative of Accent Himalaya will pick you from there to the hotel where you feel comfort through the private tourist vehicle. At the evening we will have welcome dinner together tasting the delicious Nepalese food. We hope you will enjoy that.
(Dinner included)
2
Day 2 - Sightseeing around Kathmandu valley, overnight at hotel
Today after having our breakfast we will be going to sightseeing and visiting the world amazing valley Kathmandu also known as the town of temple. We visit some UNESCO WORLD HERITAGE PLACE of Nepal. This includes the Pashupathinath, Kathmandu Durbar Square, Boudhanath and Swyambhunath.
These places are full of historical stories and norms and value of all Nepali. We find so many interesting and amazing arts and architecture of Nepali culture. The handicraft (Hasthakala, Murtikala, Chitrakala, Bastukala etc) are main attraction of visitor
After visiting those place if we have some time we further visit other places like Thamel Bazaar, the tourist area for shopping.
(Breakfast, Lunch and Dinner Included)
3
Day 3 - Departure to Besisahar, overnight at guesthouse.
Early in the morning we catch the bus that driven to Besishar far distance of 185km from Kathmandu. After reaching to Besisahar we will be witness of stunning snow covered peaks and mountain views.
(Breakfast, Lunch and Dinner Included)
4
Day 4 - Trek to Bahundanda, overnight at guesthouse.
Early in the morning after having our breakfast we start to trek from Besisahar to Bahundanda. We follow the trail leading to Khudi and reach to first Gurung village in our journey. With another few walk we admire the views of Himalchuli and peak 29(Ngadi Chuli). We climb to Bhulbule then arrive at Ngadi before reaching Lampata. After some trek we will reach at Bahundanda.
(Breakfast, Lunch and Dinner Included)
5
Day 5 - Trek to Chamje, overnight at guesthouse
We will drop down to Syange at 1070m from Bahundanda with steeply trails. If the season will of rain we will see the large water fall. Onward we cross the Marshyangdi River over the suspension bridge. Then we follow the river to Jagat and trek through the forest to reach Chyamje.
(Breakfast, Lunch and Dinner Included)
6
Day 6 - Trek to Bagarchap(2,160m),overnight at guesthouse
We start day trekking with rocky trails following the Marshyandi River uphill steadily to Tal (1,675m), first village in Manang valley. Our journey continue with up and down for reaching Dharapani(1,890m). After few more steps we finally arrive at Bagarchap, typical flat roofed stone houses of local Tibetans surrounding by apple orchards and maize fields.
(Breakfast, Lunch and Dinner Included)
7
Day 7 - Trek to Chame, overnight at guesthouse.
Today we climbs to Tyanja at 2360m then continue through jungle near the river to Kopar(2590m). On our route we will introduced with local community that said migrated from Tibet centuries ago. After reaching to Chame, headquarters of Manang districts, we will witness the views of Annapurna II and two hot spring.
(Breakfast, Lunch and Dinner Included)
8
Day 8 - Trek to Pisang, overnight at guesthouse
We continue to trek with steep narrow valley and deep forest, crossing stream over long bridge at 2910m. Again we cross the bridge at 3040m with the views of soaring Paungada danda's rock face. And we join the trails to climb for Pisang(3200m to 3300m).
(Breakfast, Lunch and Dinner Included)
9
Day 9 - Trek to Manang, overnight at guesthouse
We continue to trek with walk over the drier upper part of Manang region, cutoff of the monsoon fully because of standing Annapurna range. We leave Pisang with alternative choosing. We may follow the trails south of Marshyandi River meeting to Mungji. We may follow South way by Hongde with airstrip at325m, involving less climbing than northern route by Ghyaru, although there are better views on the trails following northern route. Also from Mungji our trails pass through the picturesque and hidden village of Bryanga(3,475m). Manang is near the Bryanga.
(Breakfast, Lunch and Dinner Included)
10
Day 10 - Acclimatization at Manang, overnight at guesthouse
We spend whole day for acclimatization and rest in Manang. We spend day with sightseeing and visiting the area. We explore the area and return to guesthouse.
(Breakfast, Lunch and Dinner Included)
11
Day 11 - Trek to Chulu West Base Camp, overnight at tented camp
Today we continue to trek from Manang(3,500m), heading towards Yak Kharka at 4,200m. We will amaze by the views of tall peaks while trekking up. With the walk of 4-5 hours we will be at Yak Kharka. And we have to walk further 4-5 hours to finally reach to Chulu west base camp which is located at the height of 4900m. We can see the amazing views of Annapurna Range after reaching at the height of 4,900m.
(Breakfast, Lunch and Dinner Included)
12
Day 12 - Rest at Chulu West Base Camp, overnight at tented camp
We spend whole day for rest and acclimatization of the high passes. We will had a tented camp for spend our night at Chulu West Base Camp.
(Breakfast, Lunch and Dinner Included)
13
Day 13 - Ascent to High Camp, overnight at tented camp
After well rest today we will continue to ascend the high camp and reach at the point of 5,100m height, and mesmerized with stunning views of peaks and ranges. We have to spend night at high camp.
(Breakfast, Lunch and Dinner Included)
14
Day 14 - Summit Chulu West (6,419meter) and back to Base Camp, overnight at tented camp
Today we have to climb up more than the day before to reach at the top of Chulu west peak so we have to continue to ascend early in the morning. All on the way we will enjoy the gorgeous and glorious views of mountain peaks through the horizon with towering mountains. After summiting to the Chulu west peak at 664419m we came back to Chulu Base Camp after having some rest and exploring time.
(Breakfast, Lunch and Dinner Included)
15
Day 15 - Trek to Thorung High Camp, overnight at guesthouse
Today we will have to reach at another High Camp called, Thorong with descending down and again to ascend up. On the way we can observe the magnificent vista of Annapurna Range along with many other peaks and mountain. As we descend down we will see the meadow and local people let their yaks gaze there. Then we move along to Thorong phedi, Base Camp at 4450m and after onward walking 3-4 hours we will at high camp.
(Breakfast, Lunch and Dinner Included).
16
Day 16 - Trek to Muktinath after crossing Thorung La pass (5,416meter), overnight at guesthouse
We take a long trek for a day. We start early in the morning around 4am to reach the Pass, Thorong Pass, around at 9-10am. We will climb on a steeply regular using route for easiness to ascend. Problems may arise because of snow and altitude. We will get reward of amazing views of whole Mustang valley. And we will continue to trek for arrive at the Holy place, town of Muktinath.
Mukthi means to forgive and Nath means the Word to call the God or Bhagawan use by Hindus. So Mukthinath Mean one of the faces of lard Bishnu, who forgive our sin. Mukthinath is most Pilgrimage place for both Hindu and Buddhist. We can see the 108 water spouts, Jwalama Mai Temple with gorgeous natural spring and eternal flame fueled by natural gas.
(Breakfast, Lunch and Dinner Included)
17
Day 17 - Trek to Jomsom, overnight at guesthouse
We will return back on same route to arrive Mukthinath. We follow trail down to the Eklebhatti, and walk along with the great Kali Gandakee River to Jomsom. Jomsom is large town with many facilities, district headquarter of Mustang. And also have airstrip.
(Breakfast, Lunch and Dinner Included)
18
Day 18 - Fly back to Pokhara, overnight at hotel
We take the early flight from Jomsom to Pokhara. As your interest we will visit the Fewa Lake side in Pokhara. We have a time for visiting and sightseeing around Pokhara valley that covers Fewa Lake, Devi's water fall, Museum, Tibetan refugee settlement and Gupteshower cave, etc.
(Breakfast Included)
19
Day 19 - Leisure day in Pokhara, overnight at hotel
We can go around Pokhara valley, if some important places have been missed according to your choices. After the hectic schedules of trek, today you can either go for shopping or have a day rest before departing from Nepal. We explore whole Pokhara valley along with amazing views of Annapurna range and Dhaulagiri range. Pokhara is also most visited tourism place\site of Nepal tourism.
(Breakfast, Lunch and Dinner Included)
20
Day 20 - Drive back to Kathmandu, overnight at hotel
You may extend your trip further to continue onto Chitwan jungle safari, rafting adventure, Kathmandu valley shopping tour, scenic Everest flight, mountain biking and other activities as your choice. In the evening we will have a farewell dinner with celebration of succession on entire trek adventure in a traditional Nepalese restaurant.
(Breakfast and farewell Dinner Included)
21
Day 21 - Transfer to airport, departure onward destination
Our entire trip concludes today. Our Representative will drop you to airport in Kathmandu for your flight before 3 hours.
(Breakfast Included)