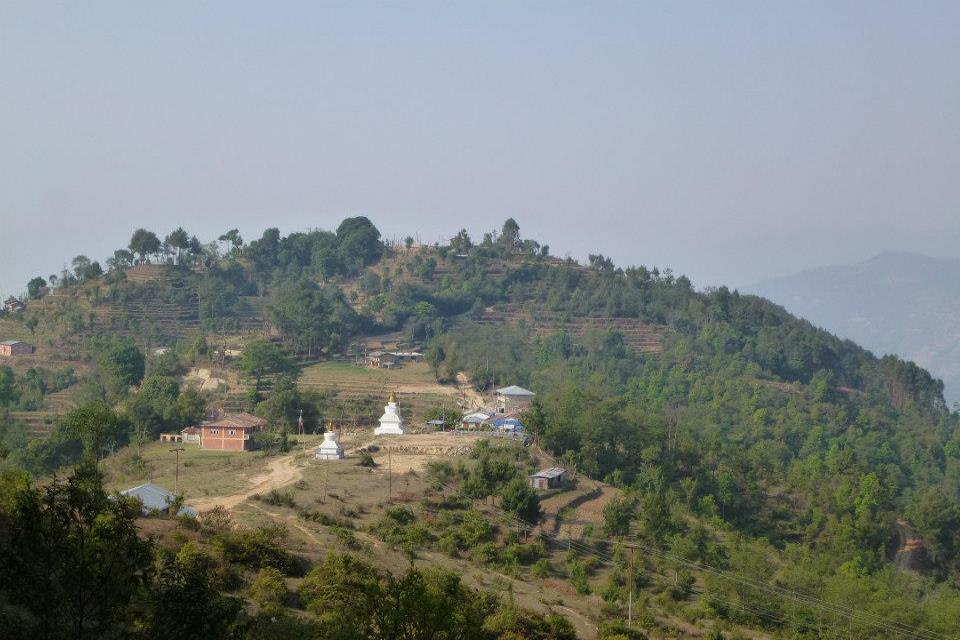 Overview
In the Langtang region, Helambu trekking is one of the popular and easy trails near Kathmandu. Helambu is named as the ethnic people living here are from the Hyolmo communities who are quite similar to the Sherpa communities. This short trekking is for those travelers who have limited vacation and want to explore the Buddhists (Hyolmo) culture, traditions, monasteries and the rural way of life in this region.
Plus you get magnificent views of several mountains like – Mount Langtang Lirung (7240 m), Dorje Lakpa (6991 m), Gauri Shanker (7134 m), Ganesh Himal (7405 m), Langshisa Ri (6427 m), Gangchenpo (6387 m), Yala peak (5520 m), Naya Kanga (5486 m), Annapurna range (above 6000 m) etc.
The trekking to Helambu region begins from scenic drive to Sundarijal (waterfall and river), which takes approximately 2 hours drive from Kathmandu. We then trek to Chisapani and enter the Shivapuri National Park where on the trail we come across the Mulkharka village (mostly inhabited by the Tamang communities) heading through beautiful dense oak, rhododendron forest. From Chisapani, we trek steadily descending through several fields and meadows - getting magnificent views of Langtang mountain ranges and then head to Kutumsang; where there are no permanent settlements.
Continuing our trekking, after crossing the Melamchi Khola (river), we trek up to the Tarkeghyang passing through several Sherpa villages where you get to explore the ancient and biggest monastery of this region. You get to experience the teachings of Buddhism. And from here our trekking trails will be comparatively easy as we will be passing several streams, forests and sideways. You get the mesmerizing cascading waterfalls and reach Sermathang. Our last point of this trek is Melamchi where we cross through some villages mostly inhabited by the Sherpas and little other ethnicities. Finally, we will drive to Kathmandu.
Being a tranquil trekking; one can do this trek with family members and even novice travelers can attempt this. One can embark this trekking fruitfully but the specific season where most travelers usually book this in spring and autumn. However, this trekking can be done throughout the year although there might be some snowfall in Tharepati in winter. So, if you want to experience the pleasure of the snowfall, you can attempt this trekking in winter.
We the Accent Himalaya have designed 9 days itinerary from the day of your arrival to exploring Kathmandu, your designated trek and then to your final departure. If you would like to change or customize the itinerary which fits your vacation, we are always open. So if you want to know further details about this Langtang Helambu Trek, have any inquiries, please feel free to contact or email us. We will reply your queries asap.
Below we list our detailed itinerary for Langtang Helambu Trek:
Detail Itinerary
1
Day 01: Arrival in Kathmandu - 1,300m/4,264 ft
After your arrival at Airport, our representative picks you up and drop you at your respective hotel. In the evening, you will be invited to dinner (by team Accent Himalaya) with amazing Nepalese taste.
Included meals: Dinner
2
Day 02: Kathmandu Sightseeing & Preparation for the Trek
Kathmandu, the town of temple and cultural site, we will be visiting today. We will visit Kathmandu Durbar square (with amazing architect and arts of Nepal). We visit the Swyambhunath temple, which is known as the temple of the monkey. We will travel to Boudhanath for sightseeing the world largest Stupa - Boudhanath Stupa. At last, we will visit the religious place Pasupati Chhetra which has more than 1000 Sivayalayas and others. Then we will reach our management and check out our climbing equipment.
Included meals: Breakfast
3
Day 03: Drive to Sundarijal& trek to Chisapani (2300m/7544 ft): Drive 1 hour, Trek: 4 hours
We will drive to Sundarijal from Kathmandu from where we start our trek journey to Chisopani. We start our trek along the small hydroelectric plant. Then we enter to Shivapuri National Park. We will reach Mulkharka mostly inhabited by the Tamang people. Then we will walk along through the ridge forested by Oaks and Rhododendrons.
Included meals: Breakfast, Lunch & Dinner
4
Day 04: Trek from Chisopani to Kutumsang (2446m/8022ft): 7 hours
Early in the morning after having our breakfast, we will continue our trek to Kutumsang descending through crossing meadows and fields. We will here be rewarded by magnificent views of Langtang mountains. After arriving at PathiBhanjyang and GulBhanjyang, the trails climb the ridge to another pass. Another downhill descending from that pass will take us to Kutumsang.
Included meals: Breakfast, Lunch & Dinner
5
Day 05: Trek from Kutumsang to Thadepati (3650m/11972ft): 6 hours
We will climb above Kutumsang on a steep trail mostly through fir and rhododendron forest not having any permanent settlement. Our trails trek to YurinDanda with magnificent views of the Himalayas, and we finally arrive at Thadepati.
Included meals: Breakfast, Lunch & Dinner
6
Day 06: Trek to Tarkeghyang (2560m/8397ft): 6 hours
Today we will head for Tarkeghyang. Early part of the trek, our trails will descend until we cross the Melamchi Khola. Then we will trek up to Tarkeghyang passing through Sherpa settlements, enjoying the Himalayan peaks often appear before you glistening in the sunshine. Finally, we reach to Helambu, since most of the inhabitants belong to the Helmu caste.
Included meals: Breakfast, Lunch & Dinner
7
Day 07: Trek to Sermathang (2,610m/8,563ft): 3/4 hr
Our trek of the day will comparatively easy since we won't get altitude that much today. With forest, stream, and waterfalls, the trails make a sweep around the wide valley and between Parachin and Sherpa Village of Gangyul. We will arrive at Semathang from Gangyul. There is the highest point Buddhist monastery of the village.
Included meals: Breakfast, Lunch & Dinner
8
Day 08: Trek to MalemchiPuul Bazaar: Drive to Kathmandu: 3/4 hrs trek/ 2 hr drive
Today we will trek for last time of the route. We will walk down to MelamchiPul Bazaar, inhabited mostly by Sherpa, and from there we catch the bus to return Kathmandu. After reaching Kathmandu, we will celebrate our trek completion and farewell dinner in the evening.
Included meals: Breakfast, Lunch & Dinner
9
Day 09: Farewell Friend
Our representative will drop you at the International airport before your flight time. However, you want to explore more here in Nepal, we will be very happy to arrange that for you.
Included meals: Breakfast
Included/Exclude
All airport/hotel transfers
3 nights in a 3-star hotel in Kathmandu
Welcome and farewell dinners
All accommodation and meals during the trek
A full day sightseeing tour in Kathmandu valley including tour guide and entrance fees
An experienced English-speaking trek leader (trekking guide), assistant trek leader (4 trekkers: 1 assistant guide) and Sherpa porters to carry luggage (2 trekkers:1 porter) including their salary, insurance, equipment, flight, food and lodging
Down jacket, four seasonal sleeping bag,Accent Himalaya duffel bag, t-shirt, and trekking map (down jacket and sleeping bag are to be returned after trip completion)
All necessary paper work and permits
A comprehensive medical kit
All government and local taxes
Nepal Visa fee (bring accurate USD cash and two passport photographs )
International airfare to and from Kathmandu
Excess baggage charges
Lunch and evening meals in Kathmandu (and also in the case of early return from the mountain than the scheduled itinerary)
Extra night accommodation in Kathmandu because of early arrival, late departure, and early return from the mountain(due to any reason) than the scheduled itinerary
Personal expenses (phone calls, laundry, bar bills, battery recharge, extra porters, bottle or boiled water, shower etc)
Travel and rescue insurance
Tips for guides and porters