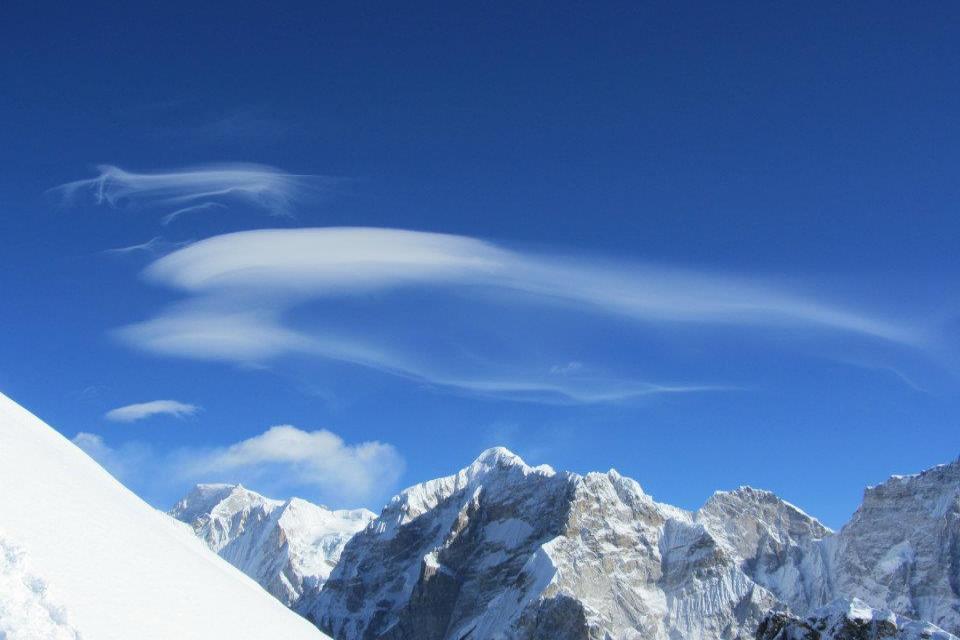 Overview
Cho Oyu (8188 m, 26864 ft) is the 6th largest peak on planet Earth. As one of the popular mountains to climb, it was first achieved by the Austrian expedition in 1954. Since then many expeditions started climbing this summit. From 1958 to 1964, all the expeditions made to this peak were accomplished successfully.
Many of the voyagers' summit from the Tibetan side as it is easy to scale as compared from Nepal. The name Cho Oyu means "turquoise goddess" and is also called as Mount Qowowuyag in Tibetan. The location is accessible via a four-wheel drive but nonetheless scaling to this peak is very demanding as being easiest 8000 m peak to climb. It is situated around 20 km west of Mount Everest to the Nepal and Tibet border.
This Cho Oyu Expedition begins by visiting a couple of heritage site – Boudhanath Stupa and the Pashupatinath temple of Kathmandu. Subsequently, we fly to Lhasa, Tibet and explore the Lhasa most magnificent palace i.e. Potala palace and also adapt the altitude. Next, we drive to Shigatse, then to Xegar and head to the Chinese Base Camp (on the way we will also be acclimatizing).
Next, we trek to Cho Oyu Base Camp and for about three days or so we will be adapting the altitude and prepare equipment for our climbing. And next we summit to the North West face of Mount Cho Oyu and after reaching the summit, we will be spending some time there relishing the views. Then retrace back and trek to the roadside. Then we drive to Zangmu by crossing the Nepal border. From here we drive back to Kathmandu.
The favorable time to do this Cho Oyu Expedition will be in spring (March-May) and autumn (September-November). We Accent Himalaya will be providing you with expert climbing Sherpa guides and well-equipped climbing gears focusing your safety every step. It's a 45 days journey where you get to experience the easy and exciting climbing experience and this also can be attempted by novice climbers with sound health. For further more details about this Mount Cho Oyu Expedition, please feel free to contact or email us.
Our detailed itinerary for Mount Cho Oyu Expedition is listed below:
Detail Itinerary
1
Day 01: International Arrival in Kathmandu - 1300m/4264ft
As you arrive at the Tribhuvan international airport our representative will be already there at the terminal gate waiting for you as you can easily spot as the team will be there carrying the signboard of the company name and the team will greet you and take you to the respective hotel and then you can take rest or freshen up and you can also go for a shopping. In the evening the Accent Himalaya Company will be hosting a welcome dinner in the typical Nepali restaurants which they serve authentic Nepali cuisine and we will be also briefing about trips. We will be spending our night at the hotel.
2
Day 02-03: Kathmandu Sightseeing and Preparation for Cho Oyu Expedition
Today we will be sightseeing the Kathmandu city as well as prepare for our adventurous trip. Our tour guide will be taking you to the most popular and most visited heritage sites of Kathmandu which are Pashupatinath temple which is one of the popular pilgrimage sites of Hindus as well it is also the cremation sites of Hindus next we will be visiting the Boudhanath stupa which is also said to be the biggest stupa in south Asia. The leader will be checking all the climbing gear and everyone visa for entering to Tibet. The visa can be also obtained from the China embassy in Kathmandu. Then we will be introducing you to our guides and other fellow participants who will be joining with you. We will be spending our night at the hotel.
4
Day 04: Fly to Lhasa 3,600m/12,000ft
Today we will take an airstrip to Lhasa which is the capital of Tibet and from the flight, one can enjoy the scenic view of Makalu, Everest, Kanchenjunga and most stunning the Tibetan valley. As we land at Lhasa will be greeted and take us to the best comfy hotel. We will be making our base camp at Lhasa for adaptation to Tibetan high altitude.
Meal:

Breakfast, Lunch and Dinner
5
Day 05-06: Acclimatizing and discovering Lhasa
Today we will be acclimatizing as well as explore the Lhasa. We will be visiting the mot landmarks of Tibetan which is Potala palace which was the earlier abode of the legends his holiness the 14th Dalai Lama and when china seized Tibet he was exiled from Tibet and now this palace it has turn into a museum.
Meal:

Breakfast, Lunch and Dinner
7
Day 07: Drive to Shigatse 3,900m/12792 ft: 6 hrs (3,900m/12792 ft)
Today we will be heading to the second largest city of Tibet which is Shigatse. We will even reach the Tsang Po. We will be spending our night at the main town of Xegar. If time permits us then we will visit the Xegar town and the hilltop monastery.
Meal:

Breakfast, Lunch and Dinner
6
Meal:

Breakfast, Lunch and Dinner
9
Day 09: Acclimatization Day
Before heading to the Chinese base camp we will be acclimating today properly as well as we will be also visiting the hilltop monastery and explore the main town.
Meal:

Breakfast, Lunch and Dinner
10
Day 10: Arrive Chinese base camp
We will continue our drive to Chinese base camp. Though whirling south alongside the rough trail, the boulevard lead us to the road head beneath Cho Oyu.
Meal:

Breakfast, Lunch and Dinner
11
Day 11: Organization at Chinese base camp
Today we will arrange all our baggage as in the afternoon the yak will be arriving and next day we will load our entire luggage to yaks.
Meal:

Breakfast, Lunch and Dinner
12
Day 12-15: Trek to Cho Oyu base camp
Today we will begin our trek through the extensive valley to base camp and for the proper acclimatization, we will be spending three nights at transitional camps which are at the altitude of 5200 and 5450 meters prior to enduring to base camp. We will be then heading to the base camp and then we will be arranging our climbing gear to use for scaling the peak.
Meal:

Breakfast, Lunch and Dinner
16
Day 16-40: Climbing the northwest face of Cho Oyu
On this stage, we will try from the inferior part of the peak on the initial day and then we will endeavor to obtain as high as probable and in the evening we will be returning to base camp. And properly acclimatizing the altitude we will be ascending high to reach at Camp 1 and camp 2. We will be summiting the peak and reaching the top of the summit you get to capture the beautiful peaks and then we will retrace back to base camp slowly.
Meal:

Breakfast, Lunch and Dinner
12
Day: 41: Return trek to road-head
Today we will be returning to the trails to our trek and then we will continue our trek and we will be heading to the roadside. We will be spending our night at the tent.
Meal:

Breakfast, Lunch and Dinner
42
Day 42: Drive into Nepal
Today we will be taking a long drive and then we will be crossing the Zhangmu and then enter the Nepal border and after a long 6 hours drive, we will reach Kathmandu.
Meal:

Breakfast, Lunch and Dinner
43
Day 43: Arrive Kathmandu
As you arrive at the Kathmandu you will be taken to the respective hotel and then you can freshen up and relax and in the evening the Accent Himalaya Company will be hosting a farewell dinner as well as celebrates our success and also thanking our Sherpa guides who was always there with us motivating and helping us in accomplishing this peak expedition.
Meal:

Breakfast and Farewell Dinner
44
Day 44: At leisure in Kathmandu
Today is the last days for exploring the city as you can even do some shopping and if you are interested in visiting some of the places nearby then you can visit or you can even do souvenir shopping to your loved ones.
45
Day 45: Depart Kathmandu:
Today the journey finally comes to an end and before leaving the hotel checks all your stuff that you have not missed any of it and then our team will drop you at the airport three hours earlier than your flight schedule.