Kathmandu Valley with Nagarkot Tour
Kathmandu Valley with Nagarkot Tour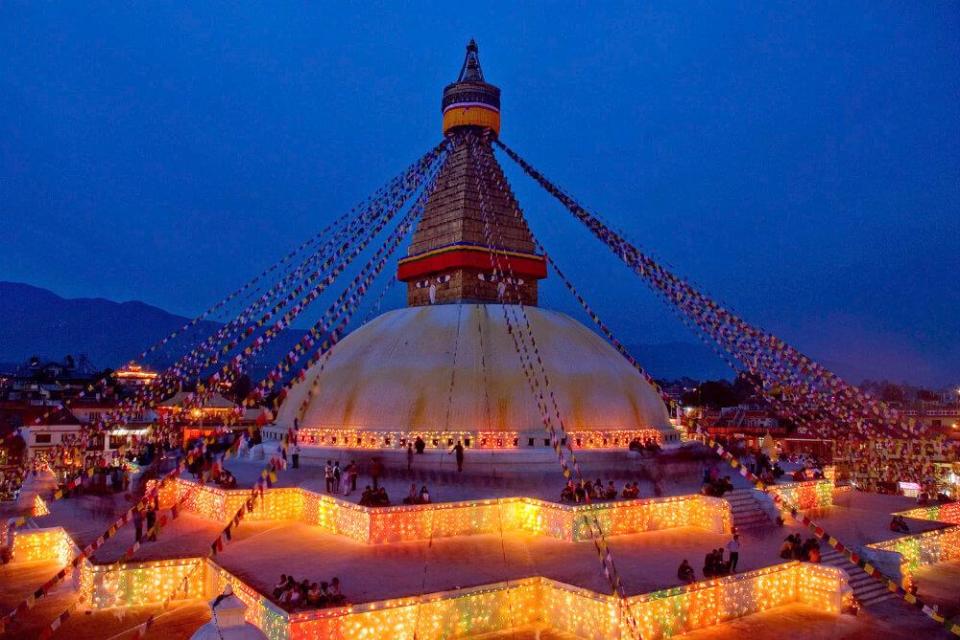 Overview
A Short Tour by Accent Himalaya to explore Kathmandu, the medieval city of Patan and Bhaktapur with Nagarkot.
Discover Kathmandu tour is perfect for those explorers wanting to explore Kathmandu city, get a brief introduction to cultures and traditions of the Nepalese people with some insights of the ancient historical sites. Some of these ancient historical sites are both pilgrimages to the Hindus and Buddhist.
We begin our tour by first exploring the tourist hub of Kathmandu; Thamel. Thamel is always occupied with people from different parts of the world. It is one of the best places to roam around here in Kathmandu which is filled with ancient arts and local handmade handicrafts. You will also find many handmade garments, bags, ornaments, paintings, souvenir and antique shops. Some of the shops also sell gears required for trekking. Thamel is a beautiful place with big hotels and their beautiful garden, restaurants, pubs, bar and much more. You will also see lots of westerners enjoying food, drinks, music and much more.
After Thamel, we will be exploring Kathmandu Darbar Square, which is a very ancient site, now turned into a museum. Here you get to see the unique art and architecture on the monuments build hundreds of years ago along with the royal history of Nepal.
The next morning we will be exploring other heritage sites of the Kathmandu which are Pashupatinath Temple, Swambhunath Temple, and the Boudhanath Stupa and drive to Nagarkot. After reaching Nagarkot, we will perceive the sunset view and next morning before heading to Kathmandu - we will enjoy the sunrise view from the top of the hill of the Nagarkot and head back.
On the way, we will stop to visit the ancient city Patan. This city is filled with different ancient arts and architecture sites where you'll find local people selling handicraft products, wooden masks etc. After Patan, we will explore Bhaktapur. In Bhaktapur, we will stop to visit ancient palace which has small fifty-five windows, also visit the golden gate, water sprouts etc.
We the Accent Himalaya arrange this tour year round but the flawless season would be spring on the month of March to May and autumn on the month of September to December. Please write or contact us if you want to inquire more about visiting these magnificent places which are really unique and hold lots of ancient history.
Our itinerary for Discover Kathmandu valley with Nagarkot is as:
Detail Itinerary
1
Day 01: Arrival in Kathmandu (1,300 m/4,264 ft), explore Thamel and Durbar Square
As you arrive at Kathmandu, Tribhuvan International Airport, our representative will pick up you and drove you to your respective hotel. Then you will get freshen up and we visit the office of Accent Himalaya and explore the nearby area called Thamel Bazaar, also renowned for its popularity for tourist market and center hub for the visitors of Kathmandu. Then we also visit the Kathmandu Durbar Square, one of the UNESCO World Heritage Site.
Kathmandu Durbar Square catches the wonderful history of Kathmandu and its kingdom and leaders of the valley. Kathmandu Durbar square is full of history and arts of the Newari communities. The wonderful architecture and the arts here are so impressive. The sculpture in the area crafted without using any modern equipments in wood and stone is very impressive.
You will be invited to a welcome dinner in the evening hosted by Accent Himalaya with delicious and typical Nepalese cuisine which introduces you to taste and culture of Nepal.
Accommodation:

At Kathmandu

Meal:

Dinner
2
Day 02: Visit World Heritage Sites in Kathmandu, drive to Nagarkot and see sunset views
After having our breakfast, we will have to ready for sightseeing of Kathmandu valley. We will visit some UNESCO world heritage sites in Kathmandu. We will visit:
Pashupati Chhetra: - Hindus most religious/pilgrimage temple of Lord Shiva where millions of pilgrims visit every year. The special days of lots of crowd in the temple are Mahashivaratri, Hindus festival Teej, many other days, particularly - every Monday.
Swayambhunath: - Religious and pilgrimage place for both Hindu and Buddhist. Peoples visit the temple for peace in the world.
Boudhanath: - Worlds' largest Stupa; Boudhanath was completely destroyed in the earthquake of April 2015 and now it is completely reconstituted and reconstructed in now is the major attraction site for visitors in Kathmandu.
After exploring the Kathmandu World's Heritage sites, we will drive for Nagarkot - a Hill station famous for the amazing views of sunrise and set. We reach Nagarkot and admire the wandering views of the sunset from the top.
Accommodation:

At Kathmandu.

Meal:

Breakfast
3
Day 03: Sunrise in Nagarkot, sightseeing in Patan and Bhaktapur, drive back to Kathmandu
Early in the morning, we catch the views of spectacular scenes of Sunrise rising up the mighty Himalayas. After having our breakfast, we start to explore the Kathmandu valley, we visit the world heritage site of Kathmandu valley, Bhaktapur Durbar Square and Patan Durbar square. We visit the area of Bhaktapur, an irresistible city with an authentic local living style preserved over the centuries of isolation from the hustle and bustle of Kathmandu. In the Square, we get to admire the Golden Gate, Nyota-Pola temple, water Spouts and 55 windows palace which merge together to provide an ambiance of a magical outdoor theater to its visitors. We also immerse ourselves in the authentic and typical delicacy of the locals in Bhaktapur before visiting Patan Durbar Square. Patan Durbar Square is prosperous for its ancient arts and architectures.
Accommodation:

At Kathmandu

Meal:

Breakfast
4
Day 04: Final departure
Today we are finally going to separate with the most wandering and unforgettable memories and witness Nepal Exploration. Our representative will drop you at the Tribhuwan International Airport before 3 hours to your flight.