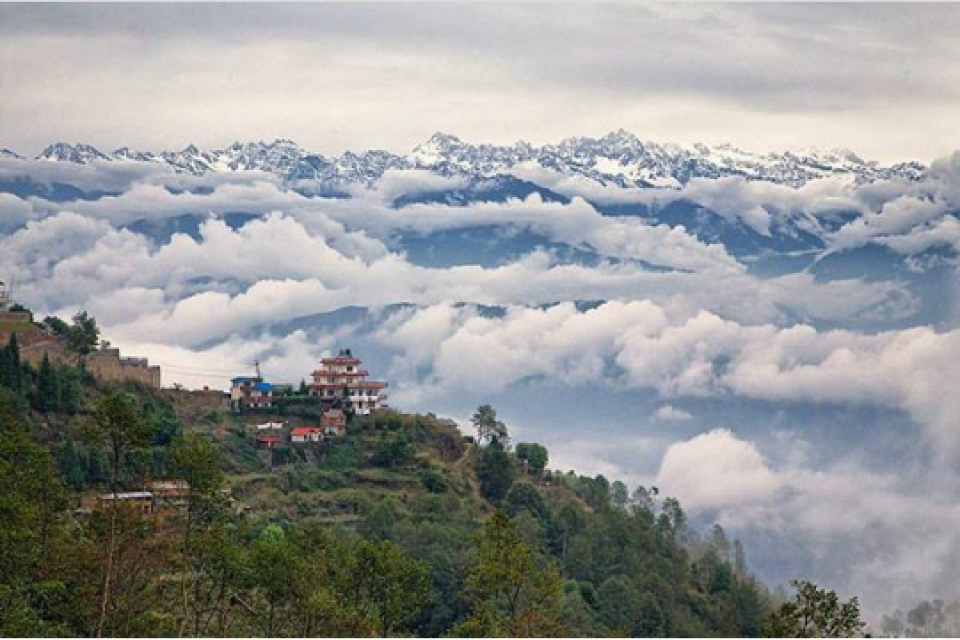 Overview
Nagarkot Hiking is easy and short trekking close (about 35 km) to the eastern side of Kathmandu. It is one of the popular hill station at the altitude of 2170 meter and can be easily reached by vehicle within one and half hours.
The main attractions of this hiking are you get marvelous views of Mount Gaurishanker, Langtang, Dorjee Lakpa ranges and a distant view of Mount Everest; the best part being the sunrise and sunset views extremely phenomenal with reflection on the snowcapped mountains.
The easy hiking to this beautiful place starts from the scenic drive to Sankhu. From here our hiking begins through crossing several villages and terraced fields and relaxing, interacting with the local people of this region.
Continuing hiking, we reach our main destination: Nagarkot. Here we spend our night at the hotel near the station. We get up early in the morning to view the beautiful sunrise views surrounded by the mountains. We spend plenty of time relaxing and taking beautiful pictures. And after enough time rejoicing on this station, we secondly hike to ChanguNarayan (1700 m) passing through several Newari villages with beautiful green farmlands. ChanguNarayan is said to be one of the oldest temples of Nepal dating back to 5th century AD and is also listed in UNESCO World Heritage Site. After reaching this ChanguNarayan temple, we explore this temple and then drive back to the Kathmandu.
This easy hiking is done in throughout the year as per your holiday schedule. We arrange this hiking departure with our well-experienced tour guide and this can be done with children, elderly members, family members, and friends, solo or in a group. For more information please feel free to reach or email us.
Detail Itinerary