Extended Culture Tour of Kathmandu
Extended Culture Tour of Kathmandu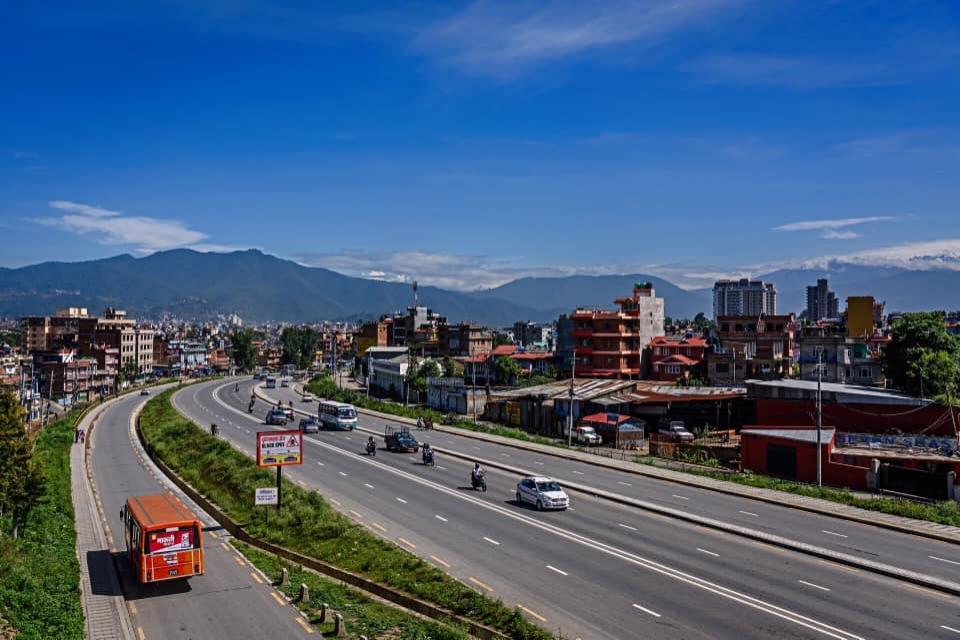 Overview
Nepal is a multicultural and multiethnic country with different spoken languages and also called the city of temples. It is occupied by different temples, monasteries, and palaces of which some are listed in the UNESCO World Heritage Site. This extended tour to the Kathmandu valley tour is specially designed for those travelers to get a deeper knowledge and to understand its heritage and various historical sites. You get to explore in depth the Nepalese culture and their traditions.
Our 7 days tour begins by exploring some heritage sites of Kathmandu Valley and further tour around cities like Patan and Bhaktapur. We will also be heading to the hill town; an eminent spot to view the Himalayas, discover ancient Hindu temples – like Changu Narayan temple, tour at Dakshinkali, Chobhar, the Budhanilkantha temple and to Shivapuri. These sites are prominent Hindu pilgrimage where you get the copious knowledge of the Hindu culture and their religious practices. This tour is perfect for those travelers wanting to visit the different pilgrimage sites of the Kathmandu.
As this extended tour begins from the capital city Kathmandu where we will be exploring the well constructed four main UNESCO World Heritage Site of Kathmandu - Kathmandu Durbar Square, the Pashupatinath Temple (prime temple of Lord Shiva located at the bank of Bagmati River), the Swambhunath temple (also known as monkey temple), and Boudhanath Stupa (one of the largest Stupa in south Asia).
Next day early morning, we will set out for mountain flight to get the aerial sight of the almighty Everest, Kanchenjunga and numerous Himalayan peaks along with the Tibetan plateau for about an hour. We will then be sightseeing Patan, Bungamati, and Khokana. The following day we will be sightseeing Thimi, Bhaktapur, Changu Narayan, and Nagarkot. Next day we travel to Dakshinkali, Chobhar, Pharping and Kirtipur and the subsequent day we end our trip touring at Budhanilkantha and Shivapuri.
This extended tour can best rejoice on spring (March-May) and autumn (September–December) as it is the ideal time for touring to this beautiful city. We Accent Himalaya do arrange the tour as per the clients wish according to their holiday schedule. To evade big crowds, you can visit in some other seasons too. For more information about this Extended Cultural Tour of Kathmandu, please feel to contact or email us.
Detail Itinerary
1
Day 01: Arrival in Kathmandu
Upon you arrival to Kathmandu our Accent Himalaya Company representative will greet you and take you to the hotel. Reaching at the hotel you can relaxed and freshen up and in the evening the Company will be hosting a welcome dinner in the top rate restaurants which serve you the authentic Nepali cuisine which serves you the typical Nepali cuisine.
2
Day 02: Sightseeing in Kathmandu: Kathmandu Durbar Square, Pashupatinath Temple, Swayambhunath and Bauddhanath
On the second day after the breakfast we will be sightseeing by touring the Kathmandu city by visiting some of the UNESCO world heritage sites which are Kathmandu Durbar Square- ancient palace surrounding with the ancient temples. After that we will be visiting the Swambhunath temple also known as monkey temple. Next we will be exploring the Pashupatinath temple one of the sacred Hindu temple and this site is also the cremation site of Hindus after that we will be visiting the Boudhanath stupa which is the largest stupa in south Asia .
3
Day 03: Sightseeing Tour of Patan, Khokana and Bungamat
Today we will be exploring Patan, Khokana and Bungmati. Patan is the ancient city which is famous for fine arts and crafts and here we will be exploring the Patan Durbar square and around this square you will be visiting ancient temples. Next will be Khokana a small village which is well-known for the making the Mustard seed oil and this site is also listed in the UNESCO heritage sites. Next will be Bungmati this is the ancient small village which is untouched by the modernization. We will spend our night in Kathmandu.
4
Day 04: Sightseeing: Thimi, Bhaktapur, Changu Narayan and Nagarko
Today we will be touring Thimi, Bhaktapur, Changu Narayan and Nagarkot. Today we take a drive to Thimi which is 10 kilometer far from Kathmandu and this town is known for wooden mask, handicrafts products, handmade clothes etc. the town is also famous for typical sweets and the beaten rice. After that we will be exploring the ancient city named Bhaktapur by visiting main landmarks of Bhaktapur. Next we will visit the ancient temple which is built in the Pagaodas style. After that we take a scenic drive to Nagarkot which is famous site for viewing sunrise and sunset view including with the Himalayas.
5
Day 05: Tour Dakshinkali, Chobhar, Pharping and Kirtipur
After breakfast we will be heading to the southern part of Kathmandu and here we will be visiting the sacred temple named Dakshinkali. In this temple there will be lots of Hindu people crowded in this temple for worship their Hindu goddesses. Chobhar is famous for the Chobhar valley over which all the water of the gorge drains and too it is the massive network of natural crag caves. After that we will head to Pharping having numerous Buddhist and Hindu shrines, temples and monasteries. Next will be Kirtipur is a historic- town located at the top of valley. The ancient city has numerous remarkable sights, monuments, temples, and old houses etc. all this sites are pleasant to perceive. We will spend our night in Kirtipur.
6
Day 06: Sightseeing Budhanilkantha and Shivapuri
Today after the breakfast we will head to the northern side of Kathmandu to Budhanilkantha a huge statue of Hindu God Vishnu lying on the couch of snake it is situated at the base of Shivapuri Hill. Budhanilkantha is a main pilgrimage sites of Hindus. After that we take a drive through dusty road and head towards the Shivapuri National Park. Inside the park there is small Buddhists monastery. After exploring Shivapuri region we will drive to Kathmandu valley.
7
Day 07: Final departure
Today your Kathmandu valley tour comes to an end. Our representative of the Accent Himalaya will be dropping you at the airport three hours earlier than your flight schedule.