Everest Pasang Lhamu Chuli (Nagpai Gosum) Expedition
Everest Pasang Lhamu Chuli (Nagpai Gosum) Expedition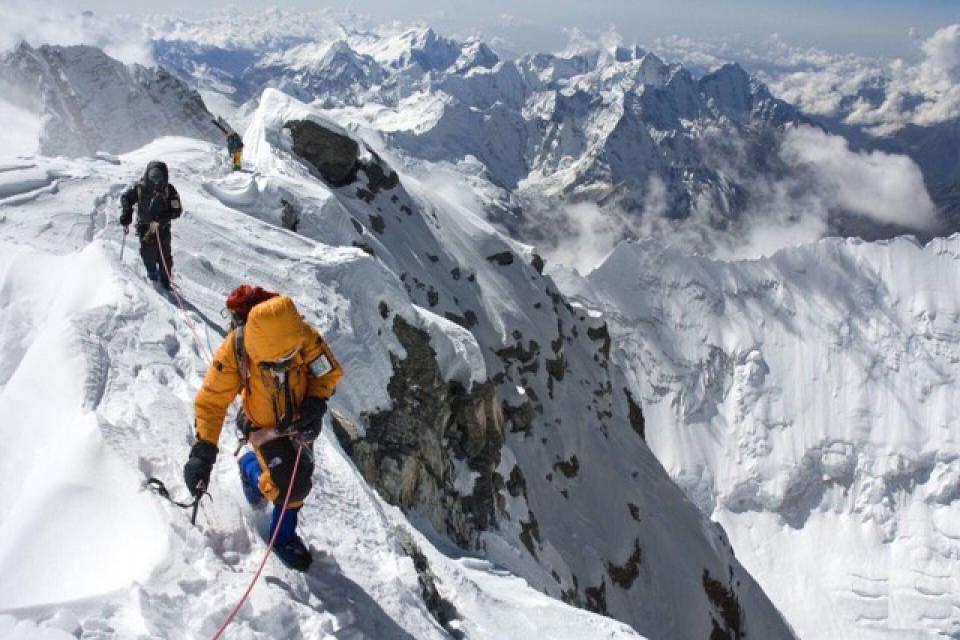 Overview
This Pasang Lhamu Chuli Peak (7351 m) also known as Jasumba, Cho Aui, and Nagpai Gosum lies at the Cho Oyu mountain range around six kilometers west of Mount Cho Oyu (8188 m). This peak expedition was opened by the government of tourism of Nepal as of 1995 and the name for the mountain itself was tilted in honor of Pasang Lhamu Sherpa, the first woman to summit the Everest. It was ascended by the Swiss team of three young mountaineers in 2009 from the south face whereas, from the northern Tibet side, the first recorded summit to this peak was in 1986 by a Japanese team.
The journey here starts at Lukla and trekking through Namche Bazaar passing numerous Himalayan Sherpa villages and after crossing the Nagpa La - we will reach the base camp. The base camp is located at the Sumna Glacier (5400 m) and then we head to the advanced base camp (5600 m) on the base of a west ridge of Nagpa La.
While ascending to the summit of this peak, we will be setting two more camps. Camp I will be at 6251 m just beneath the second pass. Ascending from camp I to camp II (7101 m) will be tough but with the hard effort, it can be achieved. From Camp II, we will be climbing up through bulky snow, sharp snow ridge and finally, we will be reaching at the summit of the peak where you will be rewarded with the close views of Everest, Cho Oyu, Makalu, Lhotse, Nuptse and several other high peaks. With the fruitful attempt ascending to the summit and its completion, we will retrace back to Lukla and fly to Kathmandu.
For this Nagpai Gosum Expedition, an auspicious season is a spring (March-May) and autumn (September-November). This expedition is 49 days journey to the most beautiful summit peak and can be done by those climbers who have a previous mountain climbing experience. For any other queries about this expedition, please feel free to contact or email us.
Here we list our detailed itinerary for Pasang Lhamu Chuli (Nagpai Gosum) Expedition:
Detail Itinerary