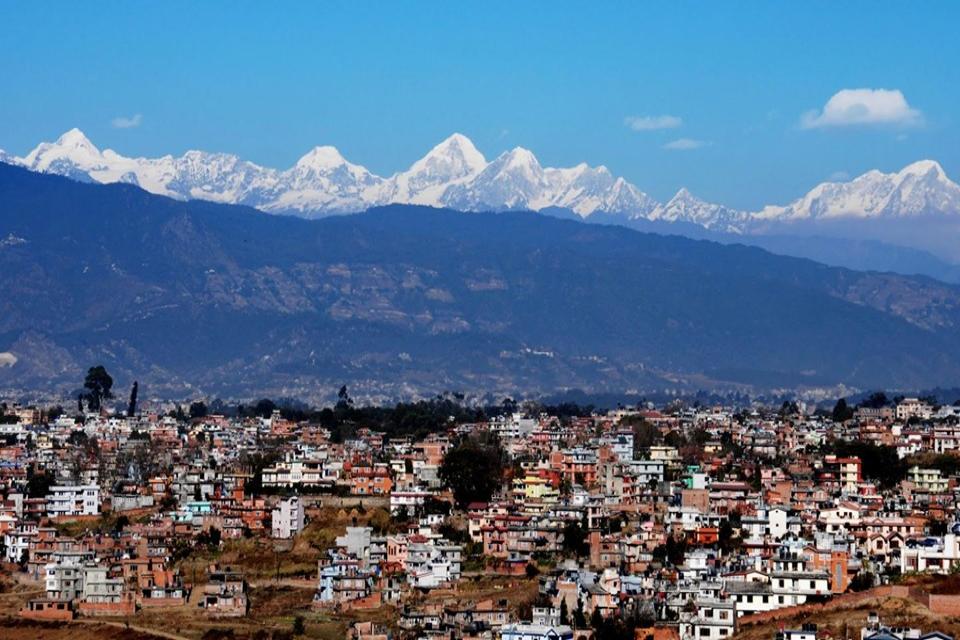 Overview
This short tour has been vigilantly designed for those travelers who want to visit Kathmandu but having a limited time. This 4 days tour covers visiting the heritage sites, different ancient palaces, elegant temples, exclusive monasteries, and stupas. We will be also covering other cities of Kathmandu - Patan, and Bhaktapur.
As all these pilgrimage sites are both for the Hindus and Buddhists, these sites are superbly built with fine art and architecture which makes your visitation supreme. Also, we will be heading to Nagarkot (hill station) which is quite known for perceiving the spectacular sunrise/sunset views surrounded by the Himalayas.
This tour begins with exploring some of the heritage sites of the Kathmandu cities like the - Kathmandu Durbar Square. It is located in front of the old royal palace and surrounding this square, there are few temples which was massively destructed by the earthquake occurred in 25th April 2015. Some renovations are still going on to bring the beauty back to this locale. Our next site would be the - Boudhanath stupa. It is the highest stupa in South Asia. You will come across many Buddhists followers doing Kora (pilgrimage round) in this stupa.
Next would be the Pashupatinath temple which is the most sacred Hindu pilgrimage site located in the bank of Bagmati River. Thousands of people from around the globe visit this place every year. Our next point of interest is the Swayambhunath temple (also famous as monkey temple) lies in the heart of Kathmandu valley. Here you can find big statues of Lord Buddha and alongside, we will also visit some monasteries and temples.
Next, we are headed to visit Bhaktapur and Patan which are very ancient cities filled with lots of unique arts and architecture. You can find ancients art and local stuff to be sold here by the local Newari people (communities mostly found in these cities). After exploring these two cities, we lastly will head towards Nagarkot for the sunrise and sunset views including the incredible views of snowcapped peaks.
The preferable time for this short tour in Kathmandu valley will be in spring (March-May) and fall (September-November). For more information about this short tour in Kathmandu valley, please feel free to contact or email us.
Below we list our detailed itinerary for this tour:
Detail Itinerary
1
Day 01: Arrival in Kathmandu (1,300m/4,264ft)
Upon your arrival at the TIA, our representative from Accent Himalaya will greet you and take you to the hotel. After checking in to the hotel, you can take rest or visit the office of Accent Himalaya. Later we will be strolling around the Thamel market which is the best tourist hub. In this market, there are plenty of souvenir shops and for your shopping, our tour guide will help you to shop at a reasonable price. Later in the evening, Accent Himalaya will be hosting a welcome dinner in an excellent Nepali restaurant which serves you mouth-watering Nepali cuisine - an intro to the Nepali food culture.
2
Day 02: Sightseeing in Kathmandu: Kathmandu Durbar Square, Pashupatinath Temple, Swayambhunath and Baudhanath
On this second day, we will begin our Kathmandu tour after the breakfast. We will be visiting some of the UNESCO world heritage sites of Kathmandu. We will first visit the Kathmandu Durbar Square which is the prehistoric square and nearby this square are several ancient shrines. Next will be the Swambhunath temple (also known as monkey temple) - you will find many monkeys roving around the temple area. Next, we will be exploring the Pashupatinath temple - an ancient and the most famous sacred Hindu temple. Far away from different countries, Hindu devotees come to visit this temple. Lastly, for today - we will be exploring the Boudhanath Stupa - the largest Stupa in the world. Surrounding the Stupa, we will be exploring some of the monasteries.
3
Day 03: Sightseeing in Patan and Bhaktapur and Sunrise or Sunset views from Nagarkot
Today we will be sightseeing Patan and Bhaktapur city which are the ancient cities near Kathmandu. In Patan, we will be exploring the Patan Durbar square - famed for ancient arts and architectures. After that, we will be exploring the overwhelming Bhaktapur city where the local people and their lifestyles are still untouched by modernization. In this city, we will be visiting several landmarks such as waterspouts, golden gate, Nyata pola temple and the palace which has 55 windows. After that, we will drive to Nagarkot and enjoy the sunrise view including with the Himalayas. Nagarkot is famous for viewing the sunrise and sunset views.
4
Day 04: Final departure
Today our 4 days Kathmandu tour finally comes to an end. Our Accent Himalaya representative will be dropping you at the airport three hours earlier than your scheduled flight.