Moderate
Waling,Trekking
Nepal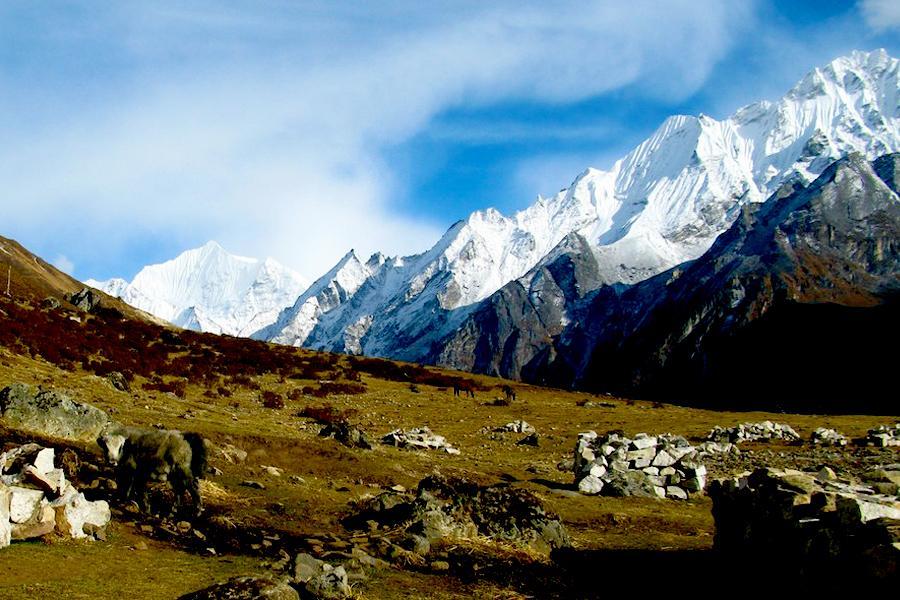 Overview
In Nepal, Langtang Valley is one of the most visited regions and the third popular trekking destination, located near Kathmandu, this region is nestled in the north of the Himalayan range, south of the Tibetan border and southwest of Langtang and Ganesh Himal range. This valley trek combines with the splendid views of stunning Langtang range and other peaks. On the way, you get to visit the most scared Gosaikunda Lake and the beautiful Helambu valley.
Langtang Valley Trek is relatively easy trek as being covered by the Langtang National Park where on every trail to your trekking destination, you get to explore various flora and fauna of this region. The main attraction of this trekking is the sights of the magnificent mountain from Langtang range, Langtang Lirung, Himalayan glacier, unique flora and fauna, sacred Gosikunda Lake and explore the exclusive typical culture of this region; the Sherpa and Hyolmo community (similar to the Tibetan culture). You get to discover the livelihood of this remote region which is far away from modernization though being close to Kathmandu. They have well preserved their own ancient civilization.
For trekking to this region, we take a scenic drive to Syrabesi which takes almost 8 hours drive from Kathmandu. We begin to get a slight glimpse of the Ganesh Himal as we move along. From here, our main trekking begins through the terraced fields and forests as we cross the Bhotekoshi River. Following the Langtang River and gradually ascending to bamboo forests through rugged trails, we head to the Lama Hotel.
En route you may also spot some wild animals and birds on your trail. As we are headed to the Langtang valley, we slowly start to get close views of the mountains and from here our trial is fairly easy. We will be acclimatizing here. And then we reach Kyanjin Ri at (3745 m) which is one of the ancient Tibetan monasteries. We will also be visiting a local cheese factory here.
As this valley is on the lap of the Langtang Lirung (7245 m), we get the beautiful and splendid mountainous views that we desired From here we will retrace back from where we began and drive back to the Kathmandu. All the trekking in Langtang region can be attempted throughout the year. Usually, trekkers visit this place in spring and autumn. We the Accent Himalaya do operate this trekking in every season which is easily reached without the flight strip.
Langtang Valley Trek can be enjoyed with friends, family members, either in a group or solo. Our 10 days itinerary has been prepared carefully keeping in mind each trail and comforts of our guest as per their holiday schedule. If you want further changes in the itinerary and departure date, we will be very glad to arrange that for you. To inquire more or have any other question regarding this Langtang Valley Trek, please do contact or email us.
Here we list you our detailed itinerary for Langtang Valley Trek:
Detail Itinerary
1
Day 01: Arrival in Kathmandu (1,350m/4,428ft)
As you land at Kathmandu Airport, our representative will pick up you and drop you at the hotel. You will be invited to a welcome dinner of Nepalese food hosted by us.
Included meals: Dinner
2
Day 02: Drive from Kathmandu to Syabrubesi (1,550m/5,100ft): 7-8 hours
Early in the morning, we will leave Kathmandu for Syabrubesi, a village which is the starting point for Langtang valley trek. We will trek on a winding and frequently switchbacks road. On a clear day, we will be able to see the views of Ganesh Himal, Manaslu, and Annapurna. We will stop at Syabrubesi after descending the trails.
Included meals: Breakfast, Lunch & Dinner
3
Day 03: Trek from Syabrubesi to Lama Hotel (2,380m/7,830ft): 6 hours
After having our breakfast, we will continue to trek from Syabrubesi alongside Langtang Khola (river). Our trails are simultaneously ascending and descending throughout the Oaks and Rhododendron forest. We will ascend on a steep trail to reach the Lama Hotel after crossing the bridge on Langtang Khola.
Included meals: Breakfast, Lunch & Dinner
4
Day 04: Trek to Mundu (3543m/11,621ft) via Langtang village: 6-7 hours
Today we will trek the trails towards Mundu. We will ascend from Lama Hotel enjoying the mountain landscape with amazing waterfalls and reach the meadows of Ghoda Tabela. We will start to see the silver gray shining Langtang range. We will continuously climb up the widening valley, passing the temporary settlements and also cross Buddhist Monastery before reaching the Langtang village. After some trekking, we will reach Mundu.
Included meals: Breakfast, Lunch & Dinner
5
Day 05: Mundu to KyangjinGompa (3,870m/12,697ft): 4-5 hours
We will have our breakfast and continue to trek to KyangjinGomba, the principal monastery of the region. We will see the water mill on the way. We will pass the largest Mani wall in Nepal, made by prayer written stone. After a short trek, we will be at KyangjinGumba, where we spend the noon for exploring all surroundings.
Included meals: Breakfast, Lunch & Dinner
6
Day 06: Acclimatization- Explore TserkoRi (5000m/16,404ft) 7-8 hours
Today we will stay here the whole day and explore TserkoRi, which is also helpful for acclimatization at high altitude. For these, we have to start early in the morning. We pass through the yak pastures before ascending to TserkoRi, from where the sunrise view is awesome and extraordinary. After reaching the top, we will return back to Kyangjin Gumba.
Included meals: Breakfast, Lunch & Dinner
7
Day 07: KyangjinGompa to Lama Hotel: 6-7 hours
We will take our breakfast and trek back to Lama hotel. We have to descend through downhill as we pass the Tamang Settlements and beautiful forest. We also rewarded by different views of the Himalayas that we miss at the time of ascending to the top.
Included meals: Breakfast, Lunch & Dinner
8
Day 08: Lama Hotel to Syabrubesi: 4-5 hours
We again descend downhill to reach Syabrubesi. Our trekking trails are more easy and safe as we trek down.
Included meals: Breakfast, Lunch & Dinner
9
Day 9: Syabrubesi to Kathmandu
After taking breakfast, we will drive back to Kathmandu. After reaching to Kathmandu - we start our packing or if we have time and you are interested in shopping, we will visit the tourist market. In the evening, we will attend the farewell dinner.
Included meals: Breakfast, Lunch & Dinner
10
Day 10: Final departure
Our representative will drop you to int'l airport, if you want to go back to your home, before 3 hours to your flight. However, if you are interested to explore Himalayas and Nepal, we will always be on your side.
Included meals: Breakfast
Included/Exclude
Pickups and drops from airport(s) and hotel(s)
3-star hotel in Kathmandu and teahouses during the trek on a twin-shared basis
Breakfast in Kathmandu and all meals during the trek
Transportation in a comfortable private vehicle
English-speaking, trained and experienced guide
Potter service charges during the trek
All fees for sightseeing including entry fees for visiting temple(s),monument(s), trekking and national parks
Welcome and farewell dinners
Down jacket, four seasonal sleeping bag, Accent Himalaya duffel bag, t-shirt, and trekking map (down jacket and sleeping bag are to be returned after trip completion)
A comprehensive medical kit
All necessary paper work(s) and permit(s)
All applicable taxes and service charges
Nepalese visa fee
International airfare to and from Kathmandu
Excess baggage charges
Lunch and evening meals in Kathmandu
Extra night accommodation(s)
Travel and rescue insurance
Personal expenses (phone calls, laundry, bar bills, battery recharge, extra porters, bottle or boiled water, shower, etc.)
Tips for guides and porters
The services which are not included in our 'What is Included' section