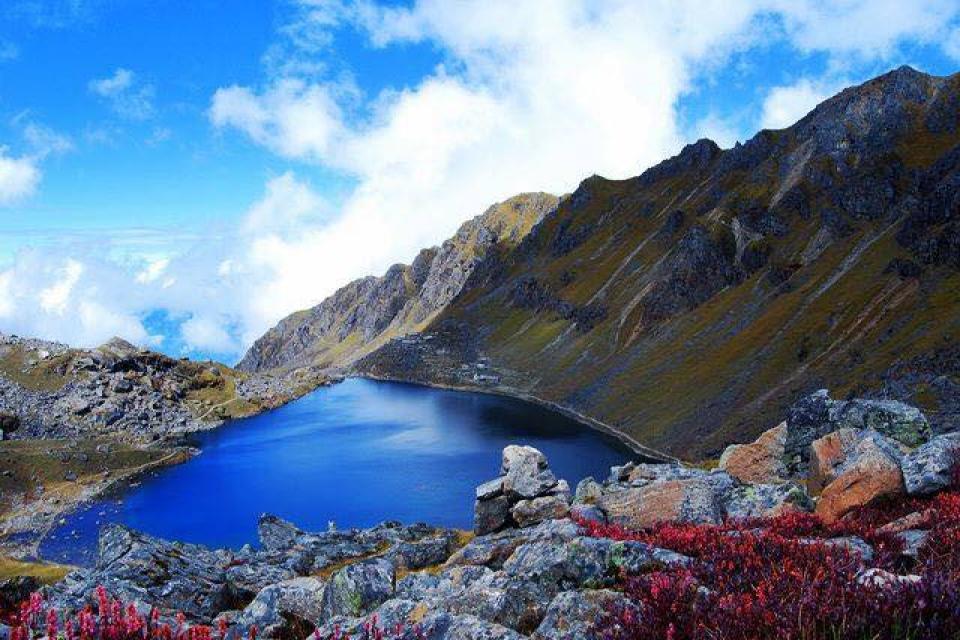 Overview
Langtang region is one of the famed and popular trekking destination in Nepal. After Everest and Annapurna, Langtang region comes third in position for trekking. It is an unspoiled area far away from modernization which lies in the north of Kathmandu and south of the Tibetan border. It is one of the adventurous trekking areas, where only a few visitors have attempted trek - where one gets the pristine views and natural beauty.
This Langtang region covers an area of 1,710 sq kilometer. The area is covered by the Langtang National Park (titled in 1971) and this region is populated by Tamang and Sherpa folks whose religious practices, linguistic and costume are somewhat alike to Tibetan culture. The trek to Langtang region combines all through the remoteness and blesses you with the spectacular views of Langtang Lirung (7245 m), which lies to the north; Gang Chhenpo (6389 m) and Naya Kanga Ri (5845 m) which lies to the south and Dorje Lakpa (6965 m) stance high near the East of the Valley.
As there are many places to attempt trekking around this Langtang region; the most splendid area to trek along is on the - Gosaikunda Lake (one the sacred lake to Hindus and Buddhist) and Helambu region which lies to the south. As being covered by the national park, - on the trial you might also spot different wildlife like the Himalayan black bear, Himalayan tahr, Ghoral, Grey Langur monkey, Rhesus monkey, Pika, Himalayan red panda , Muntjack (barking deer), musk deer, leopard etc. and many different species of birds.
As one-fourth of the park is covered in forest, on the trail to this forested area, you get to spot rhododendron, maple, chir pine, hemlock, spruce and oak forests. Heading to these beautiful diverse landscapes, crossing several small streams with cascading waterfalls scenery and spotting many mountainous views are the major attractions of this region.
For the Langtang region trek, the best time would be in spring and autumn but we the Accent Himalaya arrange this trekking throughout the year according to our customer's desire. Comparing with the Everest and Annapurna region, this region is less crowded as it is easily accessible without the flight strip. Accent Himalaya has planned all the trekking routes to the Langtang region systematically to get experience exclusive trek in this region on our itinerary. Our detailed itinerary and our entire trekking journey in the Langtang region are carefully designed only to make your holidays easy, flexible and comfy as far as possible. And you can choose your trekking paths as per your time and interest. If you want to modify the itinerary as according to your desire, we are always open to that. For more information about this Langtang region trek, please do contact or email us.
Below we list our detailed itinerary for Langtang Region Trek:
Detail Itinerary